Might you're already familiar with this type of shoes called Brogues. Might your father are rocking to it at his times back then and might your grandfather used to wear this too on his business meeting and such related at his times too. Yeah! this Brogues Shoes are pretty oldies, however though, as this fashion evolves and as this fashion icons and enthusiasts are pretty inspired on these promising old finds and designs. This Brogues Shoes are now coming back for this generation for us to rock in with for our styling in both casual and formal wears.
I compile some styling and outfits on how you can wear the Brogues shoes in different ways. I prefer the Asian's way wearing it which comes with the skinny ankle pants like on how the guy wears it below: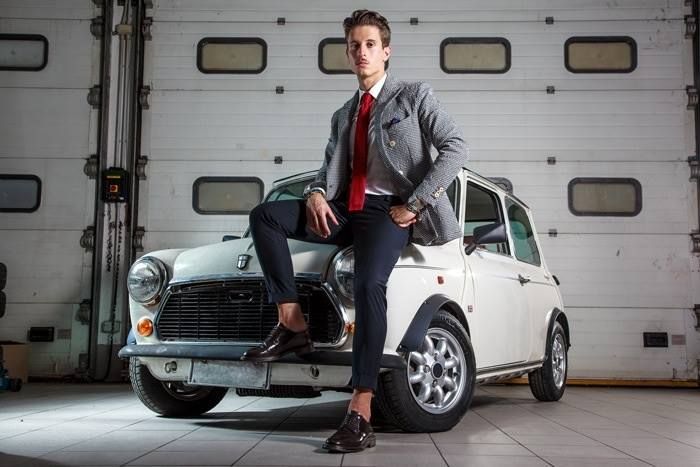 Photo Credit: simplymrt.com
Indeed! Brogues Shoes are the one must-have today as you wanted yourself to be in hip and dope. No worries! the shoes is where-over and might your fave brands has it on their store's shelves already. Alright, that's it for now and I hope you'll find this post quite informative as you, yourself wanted to be in trend on today's fashion.